Communication and Culture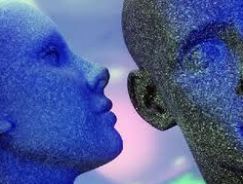 Understanding communication and developing effective communication skills are perhaps the most important academic and life skills you will ever learn.
Key Stage 5
A Level - AQA

Why Study Communication and Culture?

The ability to communicate successfully in a variety of situations is essential for a wide range of careers as well as your own personal and academic development.
Because communicating is so important, the subject naturally includes aspects of other subjects - psychology, sociology, art, media studies, information technology and business studies. The broad-ranging nature of the subject means it complements a range of studies taken at AS or A2.
The breadth of course content in Communication and Culture also means it is desirable as a qualification for Higher Education, as skills improvement in theory and practice, and in many areas of employment.
Communication and Culture students enjoy the subject. Over 90% of students who take the subject in AS choose to continue into A2 - perhaps because they are very successful at it. On average, students achieved more than a grade better in Communication and Culture than predicted from their GCSE scores. Communication and Culture students succeed and the subject opens doors to university and new and exciting careers for them.
What will you Study?
Communication and Culture has theoretical and practical components. For example, to help you understand how popular magazines or web sites communicate effectively, students are provided with practical opportunities to design and create these types of texts.
At AS a range of theoretical concepts are studied that underlie all forms of communication – research and oral presentation skills, analysing and creating texts such as advertisements, magazines, CD covers, email, websites, developing and understanding personal communication skills such as self-image/esteem, perception, non-verbal communication, body language and how we communicate in groups. The aim is to build important analytical and theoretical skills whilst actually fostering the practical skills that enable students to be more confident, sensitive and sophisticated communicators in their everyday lives.
A2 builds on the knowledge and skills required at AS to develop practical communication skills and to widen students' theoretical understanding of the relationship between culture, society and communication. The subject aims to allow students to understand themselves and to locate their lives within their communities, culture and the wider world. We aim to cover the 'big thinkers' and 'important theories' in the humanities and apply them to practical contexts. A2 is widely thought to provide an excellent theoretical and skill base for further academic study in a range of disciplines.

Coursework - The Principle of Choice
Students are encouraged to choose coursework topics that reflect their own interests and aspirations. We find that this choice allows students to learn communication skills and processes that they apply in their real lives. The principle of choice is important as we find that students are fully
interested and engaged in coursework that is worth 50% of their overall grade in Communication and Culture. This choice and guided support often allows our students to excel in their coursework components, providing an excellent foundation for overall success.
Course content and skill development also reflect the increasing need for students to engage with modern communication technologies such as digital cameras and computers, particularly the on-line world. This is well catered for at Collingwood with access to state-of-the-art facilities in the Media/Communications suites in the Sixth Form Centre.
We also go on a 2-yearly trip to either Los Angeles or New York.
Communication and Culture graduates are well regarded and work in many different professions. It is common for progression into a direct Communications course and also an expanding number of complimentary degree/HND programmes that include:
Arts and Social Sciences
Media and Communication
Public Relations
Cultural Studies
Combined Business and Management Programmes.
Employment Opportunities exist in all:
Media and Communication related industries
Retail Management and Business Professions
Public Service Professions
Teaching and training
The Information Services sector.
The ability to communicate effectively is a vital skill in all professions.
Contact: HOD: Mrs Seys Phone: 01276 457600 ext 420. Email: k.seys@:collingwood.surrey.sch.uk
To see examples of students' work, please visit our departmental blog: Screenagers.me