History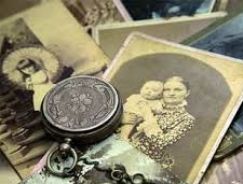 The Team: Miss M Bujaki, Ms J Chase, Miss L Evans, Mr C Magness (Head of Department)
All members of staff teach at every level and standards are very high. History is a compulsory subject in Years 7 and 8. In these years, two lessons are taught to each class per fortnight. History is a popular option for GCSE students with sufficient candidates to require five or six sets in Year 9 to Year 11 classes. There is also a healthy interest in the subject at A Level Year 12 and Year 13.
Facilities and Resources
The History Department is situated on the second floor of the Barossa building where we have three classrooms. The department is extremely well resourced and all rooms are equipped with an Interactive Whiteboard and DVD player. There is a wide range of reference books, magazines and DVDs which are available for staff and students to borrow at their convenience. Artefacts, posters and audio tapes are also available. They are centrally located and available for both administrative purposes and as a teaching resource. Computer systems are available to all teaching rooms. These all have access to the internet. Students also have the opportunity to make use of laptops and our bank of computers for further research and production of work. Independent research using the latest technology is utilised whenever possible. We encourage the use of technology in lessons and outside of the classroom, making use of smartphones, laptops, twitter and applications such as Plickers and Kahoot.it.